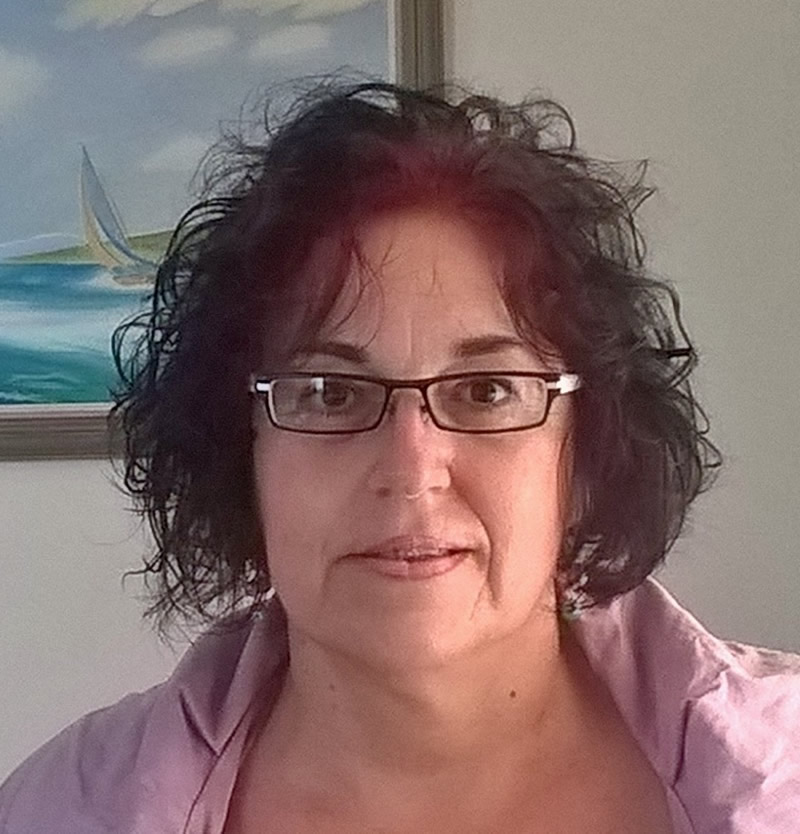 PERSONAL INFORMATION:
Name : Havela Evlalia
Birth Date : 29/07/1962
BirthPlace : Agrinio
Mobile : 6942877024
E-mail : This email address is being protected from spambots. You need JavaScript enabled to view it.
EDUCATION :
1980 : Graduated from Lyceum
1984 : Graduated from Hellenic American Union in Athens
1997 : Graduated from School of Guides of Messolonghi
PREVIOUS EXPERIENCE :
Cooperation with tourist offices in Athens working as a guide in the archeological places around Attica, Central Greece, Peloponese and several Greek islands for about fifteen years.
For the last four years, guidance in Ancient Olympia.
OTHER INFORMATION :
Available for guiding Olympia from May to October.